A double sink vanity is becoming increasingly popular among homeowners looking to upgrade their bathroom. This functional and stylish bathroom feature offers numerous advantages over a traditional single sink setup. In this article, we will explore the pros and cons of double sink vanity. We'll also look into its features and functionality and explain why it's a worthwhile investment for your home.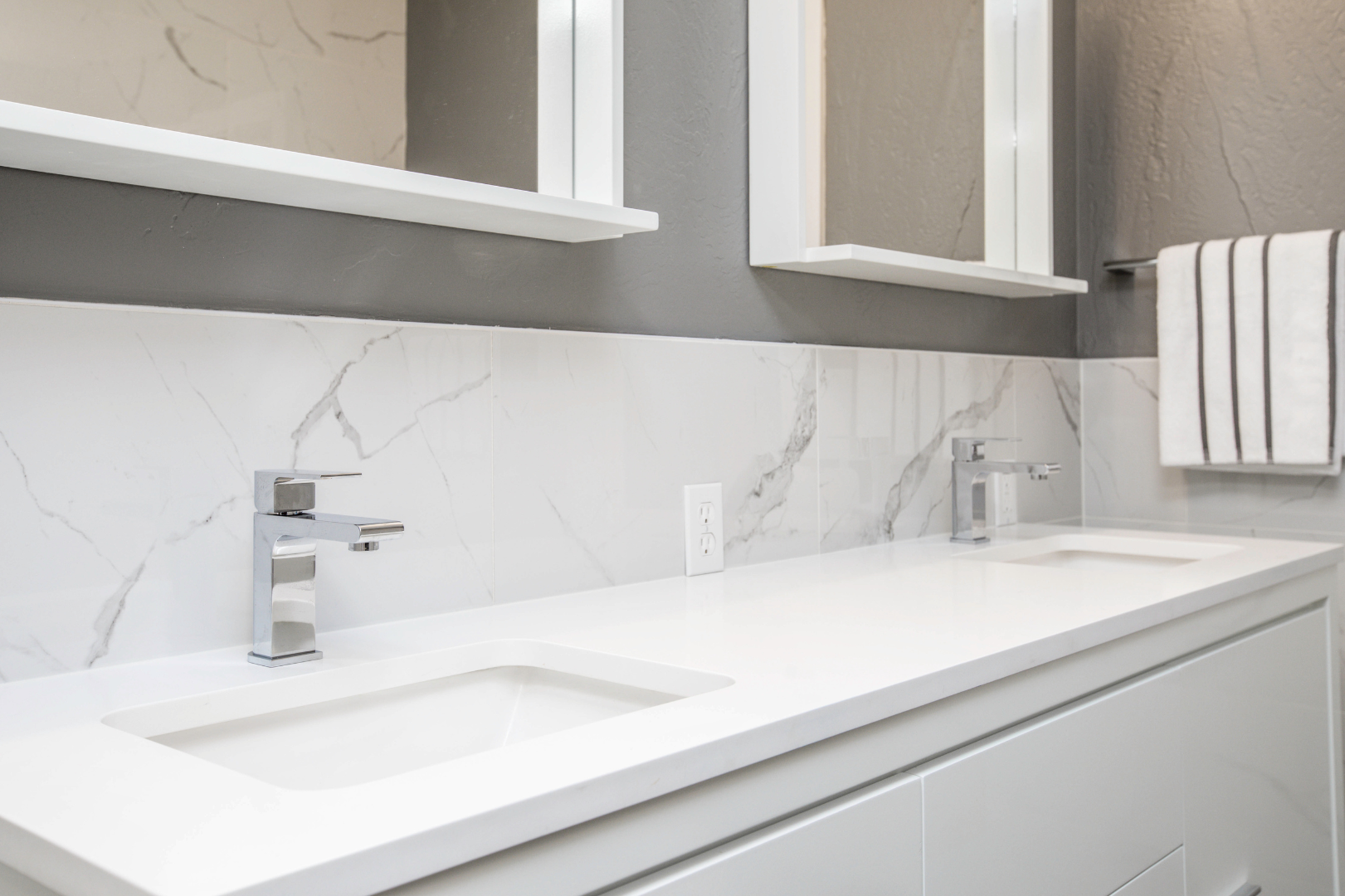 Advantages of Double Sink Vanity
Increased Functionality
A double sink vanity provides two separate sinks, allowing multiple users to use the bathroom at the same time. This allows family members to perform their daily routines simultaneously. That includes brushing your teeth or doing a quick face wash. This added convenience can save time and reduce stress during busy mornings or evenings.
Enhanced Storage Space
Double sink vanities often come with additional storage options, including drawers, shelves, and cabinets. This extra space can help keep your washroom organized and clutter-free. It ensures that you can easily find and access your toiletries and other essentials.
Improved Aesthetics
A dual sink vanity can elevate the overall look of your master bathroom, making it appear more luxurious and sophisticated. With various styles, materials, and finishes available, you can choose a design that complements your existing décor. It adds a touch of elegance to your space.
Increased Home Value
Installing a double sink vanity can potentially increase the value of your home. Many potential buyers view this feature as a desirable amenity, making your property more attractive in the competitive real estate market.
Customization Options
Double sink bathroom vanities are available in various sizes, designs, and configurations. It allows you to select the perfect option for your specific needs and preferences.
You can choose from wall-mounted or freestanding models and modern or traditional styles. You can also choose from a wide range of materials and finishes to create the ideal washroom centerpiece. A bathroom remodel may just be the perfect project to do.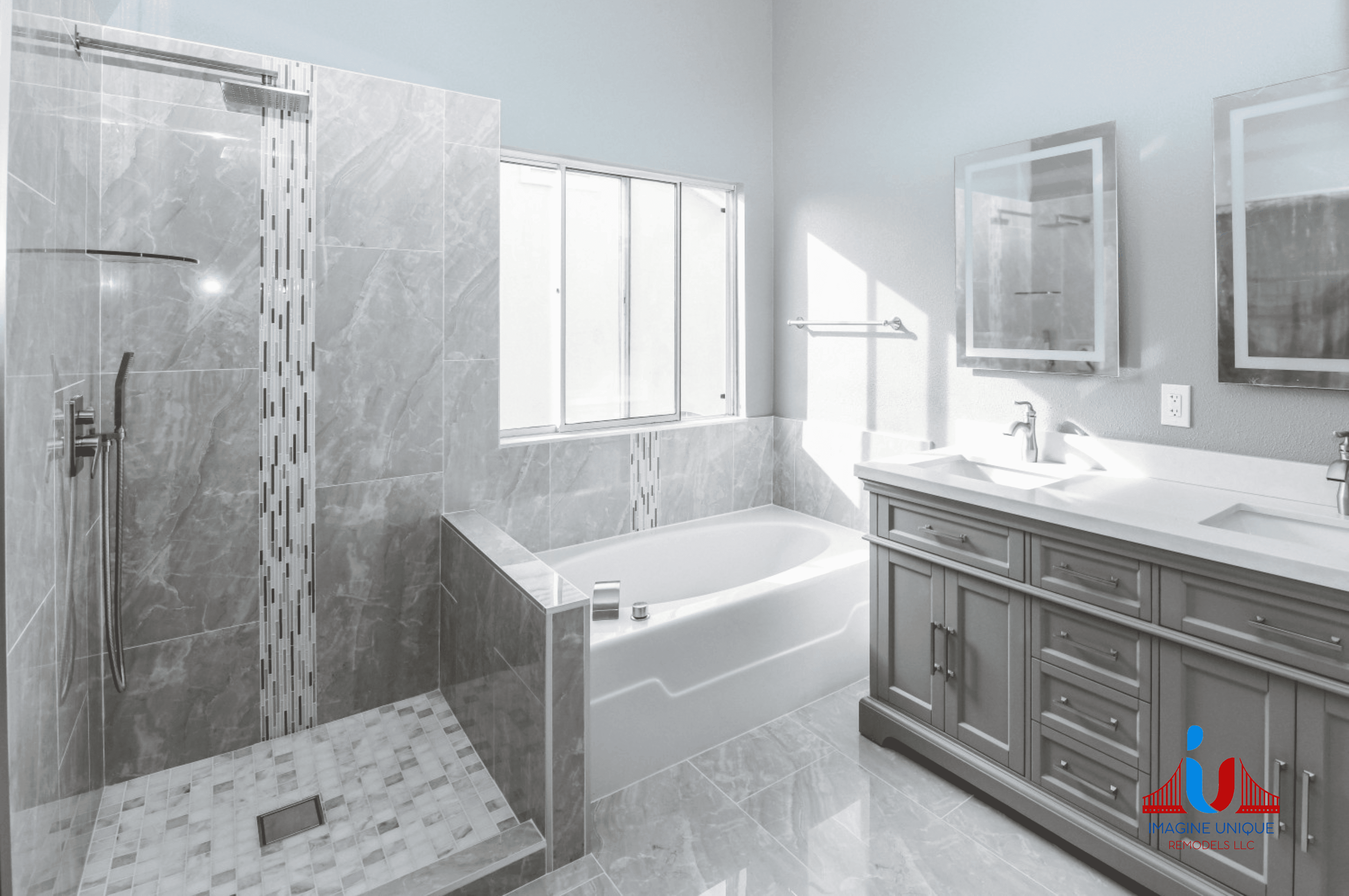 Features and Functionality
A double sink vanity typically consists of two separate sinks, each with its faucet and drain, mounted on a shared countertop. The sinks may be installed side by side or with a divider between them for added privacy and personal space. The countertop may be made from various materials, such as granite, marble, quartz, or solid surface. The vanity base can be constructed from wood, metal, or other durable materials.
When selecting a double sink vanity, it's essential to consider factors such as size, style, and storage requirements. Measure your washroom carefully to ensure that the vanity will fit comfortably in the available space.
Also, consider whether you prefer a wall-mounted or freestanding design. Additionally, think about the storage needs of your household. Then, choose a model with adequate drawers, shelves, and cabinets to accommodate your toiletries and other essentials.
Using Double Sink Vanity in Everyday Life
Opting for a double sink vanity into your washroom can significantly improve your daily routine. For couples or families sharing a bathroom, having two sinks allows multiple users to get ready simultaneously.
It streamlines the morning rush and reduces stress. The extra storage space provided by a double sink vanity can help keep your washroom organized and clutter-free. It also makes it easier to find and access your toiletries when needed.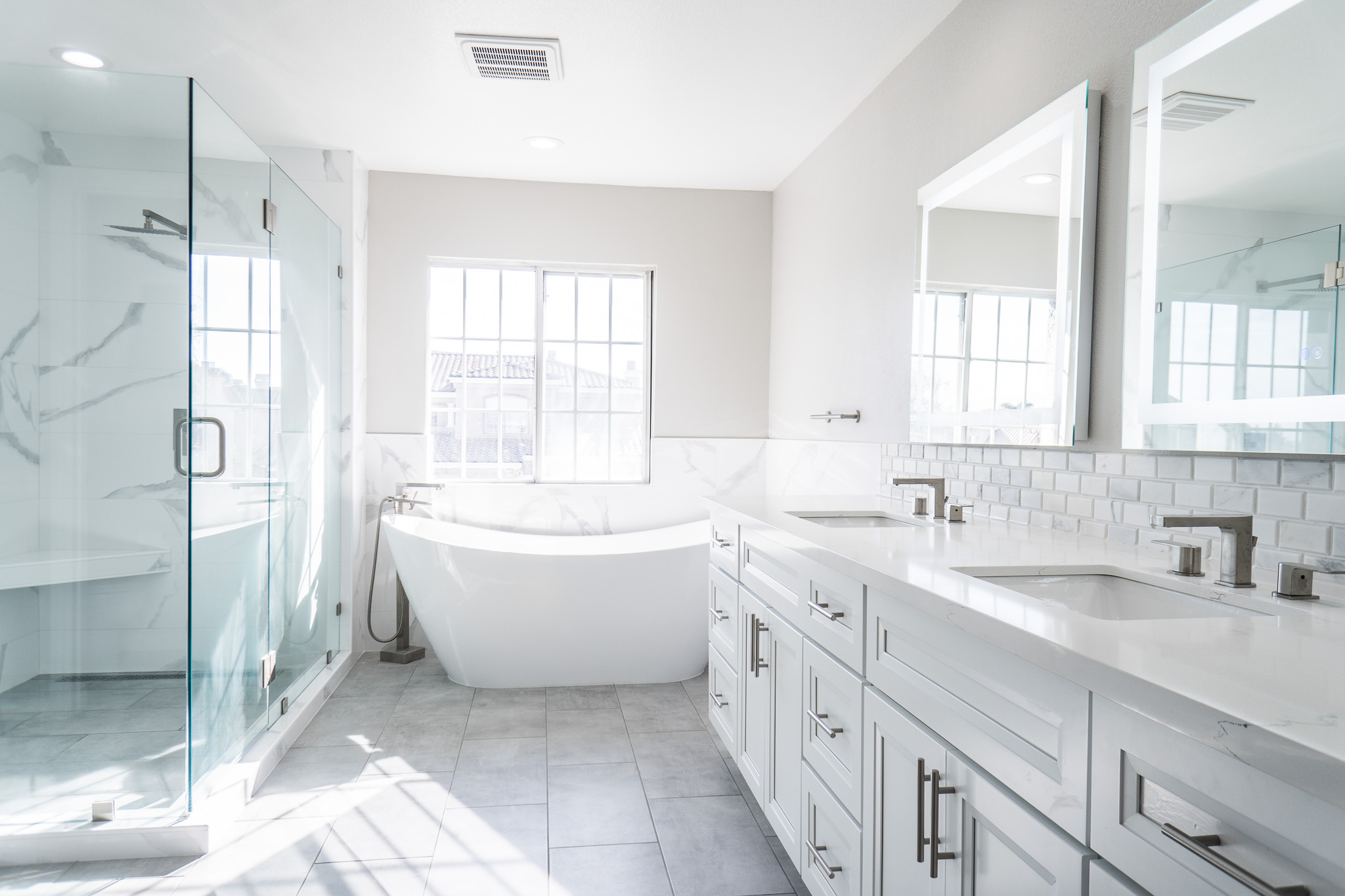 Conclusion
A double sink offers numerous advantages over a traditional single sink vanity. it provides increased functionality, enhanced storage space, improved aesthetics, and potential home value increase.
With various customization options available, you can select the perfect double vanity to suit your specific needs and preferences. By investing in this stylish and practical bathroom feature, you can experience its benefits in your everyday life. Create a more comfortable and inviting washroom environment with double sink bathroom vanities!
At Imagine Unique Remodels, we cater to the needs of our clients, which guiding you on what could be the best option for your bathroom. To start, feel free to take a free over-the-phone consultation with us at (408) 600-0448.
"You IMAGINE, we build UNIQUE!"
Imagine Unique Remodels will not accept anything less than the best. We are always on the lookout for the best and want to see the sunny side of things. Come collaborate with us and let's make your goal a reality while we provide the best service possible!
✓ Clean environment
✓ 3-year warranty
✓ Guaranteed Quality
✓ Safe
Feel free to reach out if you have any questions regarding your next kitchen/bathroom remodel, we can guide you thru the full process from designing to the ready-to-use phase.
Consult with us at 408-600-0448!